Little Desert Town, Big Challenges

04/30/2012 02:54PM ● Published by Steve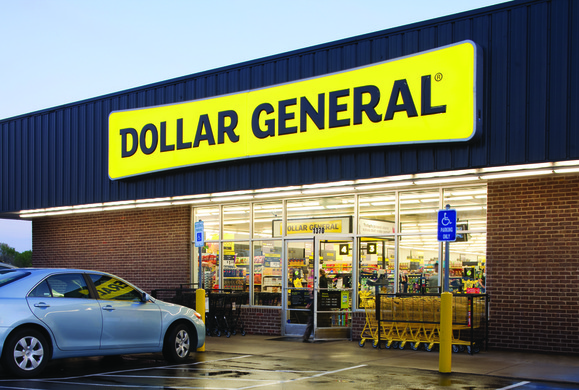 Dollar General is opening a store in Yucca Valley and wants to open a store in Joshua Tree
Our home base in the unincorporated town of Joshua Tree has been finding itself faced with troublesome development issues as of late.
First, the Twenty-Nine Palms Band of Mission Indians, who operate the Spotlight 29 Casino in Coachella, and who had previously announced in 2007 they would be constructing a casino, RV park/campground, restaurant, and motel on their 160-acre reservation in Twentynine Palms, announced they wanted to put their casino on land they owned in Joshua Tree near the new county offices, courthouse, and hospital, on the north side of Twentynine Palms Highway.
Then, Dollar General, a national discount retailer based in Tennessee with nearly 10,000 stores in 38 states (and growing), announced plans for a 9,100 square foot store on the corner of Twentynine Palms Highway and Sunburst Avenue, on the eastern end of downtown Joshua Tree.
While the tribe is well within its sovereign rights to pursue construction of a casino on its reservation lands, placing one on non-reservation lands is a more complicated process. Off-reservation casinos can be built in California only if they are approved by the governor's office and the U.S. Department of the Interior. As we reported in December, 2011, Senator Dianne Feinstein, and San Bernardino County Supervisor Neil Derry, have come out publicly against the Joshua Tree casino proposal, as have local community groups such as the Joshua Tree Community Association, and gambling-related organizations such as Stand Up for California!.
"Off-reservation casinos are in direct violation of the promises made to voters that Indian gaming would remain on Indian lands," said Stand Up for California's Executive Director, Cheryl Schmit. "If off-reservation gaming is allowed, a dangerous precedent will be set, opening the floodgates for tribes across California to shop around for the most profitable locations to build casinos, with complete disregard for how our local communities are impacted."
But while the proposed casino has met with strong resistance in Joshua Tree, the question of whether it would be better to site the casino along the highway here, or on reservation lands that directly border Joshua Tree National Park wilderness, in desert tortoise habitat, remains. And some locals argue for the casino, noting the jobs and revenue they could bring to the area.
Meanwhile, Dollar General is meeting with strong resistance to its proposed Joshua Tree store, while neighboring Yucca Valley has already approved a store for the west end of town.
It seems the real issues in Joshua Tree stem from the need for some kind of unified vision for the unincorporated town. Development may need to occur to meet the needs of the local population, and the 1.4 million visitors to Joshua Tree National Park, but how much development, and what it should look like, are important questions that should be addressed by the County of San Bernardino with significant, ongoing input from local residents (they are addressed through the general plan, but with no governing body for Joshua Tree, other than the county, it is difficult to enforce any vision for development within the community).
Other communities have fought Dollar General and have similar complaints—architectural design that is inconsistent with the vision for the community, inappropriate locations that could encourage additional undesireable development, possible damage to locally owned businesses, low levels of job growth when compared to local businesses, and the generic corporate influence on a community's identity and image.
In our opinion, Joshua Tree's sights should be set on something higher than the lowest common denominator, which is well represented by Dollar General. The risk of additional sprawl, from the development of either Dollar General or the casino project, is significant. Large swaths of highway frontage from Yucca Valley to Joshua Tree could fill in with additional inappropriately designed and planned development, greeting locals and visitors alike with a generic version of any small town U.S.A. Joshua Tree should, whenever addressing and reviewing proposed development, work toward placing it within the context of the community and the image and identity the town wants to put forth to the world.
There are practical issues to be considered at the same time—the rights of property owners, as one example, but those rights need to be framed within the vision the community has for itself. Joshua Tree has a great asset being located at the entrance to a major national park. It has a reputation as an artistic community, and it has a history with popular music that should be built on, not destroyed. Just as Twentynine Palms should safeguard its artistic history and build on that legacy and its pedestrian-friendly downtown district, Joshua Tree's assets, not fully developed, should be protected, and encouraged to succeed.
We do not want to see the unique, locally owned businesses that are truly the heart of our communities pushed out or overshadowed by absentee-owned corporate chains that don't re-invest in the community, and have no real ties to it. We don't need to sell out our local business community in order to bring in a store that looks like 10,000 other stores around the country, and employs few people at low wages, so we can get more cheap Chinese junk. Instead, let's encourage more local small businesses to fill in the downtown district, and let's work to create a system of more unified oversight for development in Joshua Tree.
- Steve Brown
Culture
,
News
Yucca Valley
joshua tree
dollar general
casino