Desert's Surf Guitar King, Dick Dale, Hits the Road on Tour This Summer

04/30/2012 04:50PM ● Published by Steve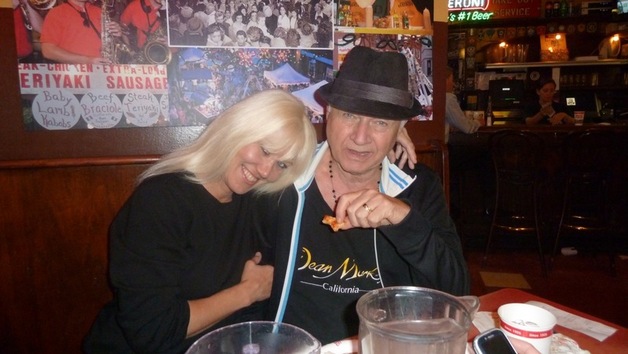 Lana & Dick Dale on the road
Legendary Surf Guitar King Dick Dale is back on the road with his band, touring with son Jimmy on drums.  He's already played Arizona, Texas, Louisiana, Florida, Georgia, and North Carolina, and now it's on to Tennessee, California, Nevada, Utah, Colorado, Nebraska, Iowa, Illinois, Minnesota, Wisconsin, New York, Ohio, Pennsylvania, Connecticut, Massachusetts, New Jersey, Maryland, West Virginia, winding up back in California on the coast for concerts in August at San Juan Capistrano, Solana Beach, and Redondo Beach.
Dick is an official Desert Treasure as designated by The Sun Runner.
Keep up on Dick & Jimmy Dale's tour at http://www.dickdale.com/dates.html , and make sure to say hi for us to Dick, Jimmy, and Lana!
Culture
desert treasure
dick dale
surf guitar
king
lana