Missing Anza-Borrego Hiker Guillermo Pino Jr. Found

05/05/2012 11:14AM ● Published by Steve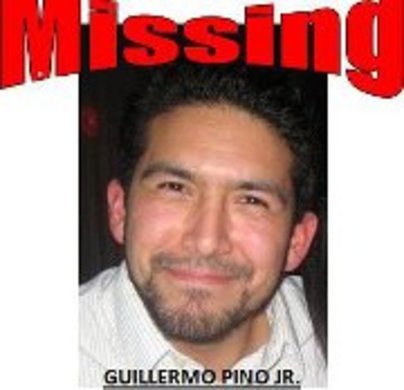 Guillermo Pino Jr.
The search for missing hiker, Guillermo Pino Jr., is over.  Guillermo's body was found last night in the Hidden Cave in the badlands of Anza-Borrego Desert State Park.  He had been missing since Easter Sunday when he was hiking and exploring the badlands with his family.
His body is to be recovered today.
Guillermo Pino Jr. was the only son of Guillermo and Marth a Pino.  He had three younger sisters, Michelle, Danielle, and Camille.  He was 25 years old and was known as a kind hearted, intelligent, vibrant, and friendly.
Missing since just after noon on April 8, he mysteriously vanished in the area of the Arroyo Tapiado Mudcaves on top of Hidden Cave, where his body was eventually found.
Formal search and rescue efforts that at times included 150 people, were suspended on April 17, but the family continued their search with volunteer assistance.  How the family and their volunteers managed to find Guillermo in the same cave where he had vanished nearly a month ago when search and rescue teams did not, is a question bound to haunt everyone involved in the search.
We will have more details as they become available.
News
anza-borrego
guillermo pino
state park
missing
hiker
cave
badlands
search
rescue