Indigenous America Questions U.S. Green Policies

05/09/2012 08:15PM ● Published by Steve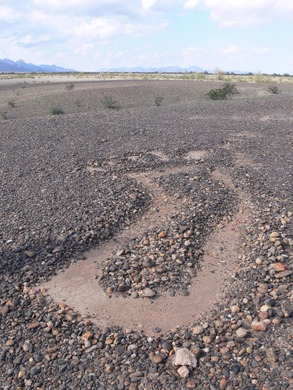 Indigenous America Questions U.S. Green Policies
This short film, "a film within a film," tells a story, and the story here involves the Peace and Dignity movement, "Journadas de Paz y Dignidad," a pan-indigenous movement of the Americas, uniting native peoples from Alaska, Canada, Mexico and the United States, Central and South America.
Here, Paz y Dignidad supporters and the La Cuna de Aztlan Sacred Sites Protection Circle work together to oppose large solar development proposed by Solar Millennium LLC for Blythe, California.
Over 200 plants are in application for the Mojave. Blythe Solar alone is 9,500 acres and is sited on a culturally sensitive area containing scores of ancient geoglyphs.
Additionally, U.C. Riverside botanist, Dr. James Andre, Ph.D., has speculated that construction of all projects in application could lead to massive extinctions and ecosystem collapse.
Indigenous America Questions U.S. Green Policies
Culture
solar
blm
doi
blythe
cec
Native American
sacred sites
alfredo figueroa
geoglyphs
lundahl
indigenous
aztlan
paz
dignidad
peace
dignity
la cuna