Mitzelfelt picks up Apple Valley endorsement

05/11/2012 08:59AM ● Published by Steve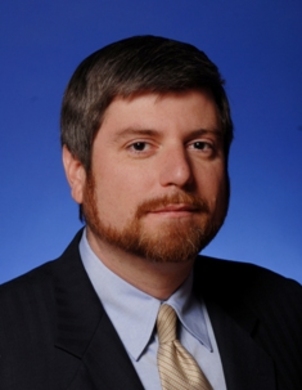 Brad Mitzelfelt
APPLE VALLEY - Congressional candidate Brad Mitzelfelt received a significant boost today in his campaign for the new 8th Congressional District as a majority of the elected Town Council of Apple Valley is now endorsing the First District Supervisor to replace the retiring Jerry Lewis.
"Supervisor Mitzelfelt has earned my support because of his accomplishments on behalf of the entire Victor Valley and desert region," said Councilman Scott Nassif, who is also a local business owner. "Brad has proven himself as a regional leader in transportation, economic development, public safety and government reform. He knows our district better than any of the other candidates and he is ready to go to Congress right now and represent us."
Added Councilman Curt Emick: "Brad Mitzelfelt cares about all of the cities in the High Desert, and he has proven that in his various leadership roles, from his Chairmanships of the Victor Valley Economic Development Authority, the Local Agency Formation Commission, the Mojave Desert Air Quality Management District and SANBAG. He is an honest broker who treats us all equally and wants all of our communities to succeed."
"Supervisor Mitzelfelt knows the challenges our region faces, from lagging transportation infrastructure to public safety challenges resulting from prison realignment to over-regulation that drives businesses out of California," added Mayor Pro-Tem Ginger Coleman. "He is working hard on those problems and will continue to do so. I know that Brad is the best choice in this election."
Former Mayor Peter Allan, who is also endorsing Mitzelfelt, said the supervisor is assisting the town with land use planning and economic development and partnered with the town to rescue the struggling Victor Valley Museum. Allan, also Vice President of Victor Valley College, also praised Mitzelfelt's support of education.
"Brad helped establish our School of Aviation Technology and more recently the Apple Valley High School Precision Machining Academy," Allan said. "These efforts will help keep and attract quality jobs for our residents in the High Desert."
Apple Valley represents the most conservative and most likely to vote population of voters of the Victor Valley cities that form the majority of the population of Mitzelfelt's current supervisorial district. The Supervisor represents more than half the new Congressional district currently, which is more than twice that of any of the other 12 candidates in the June open primary.
"I am honored to have the support of these Apple Valley councilmembers," Mitzelfelt said. "I am proud of what Apple Valley has accomplished and look forward to continuing to assist them in making their community an even better place to live, supporting an even better way of life."
The Sun Runner does not endorse candidates at this time, but has noted it cannot support Mitzelfelt due to his position on the Cadiz water mining project that will cause irreperable harm to the desert.
News
mitzelfelt
san bernardino county
supervisor
brad
congress
apple valley
jerry lewis
scott nassif
curt emick
victor valley
ginger coleman
peter allan
high desert