The Ridgecrest Area Convention & Visitors Bureau moves to new location

05/14/2012 08:17AM ● Published by Steve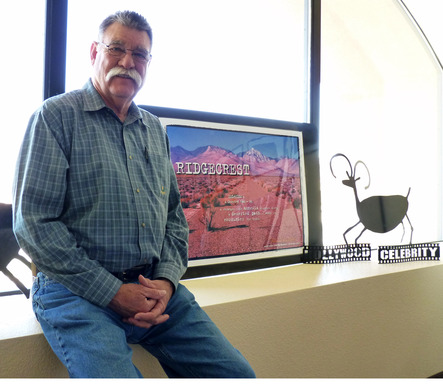 RACVB Director Doug Leuck
The Ridgecrest Area Convention & Visitors Bureau has moved to new offices at 105 East Sydnor Avenue, Suite 201, in Ridgecrest.  The new offices also host the Ridgecrest Regional Film Commission, and offer tourism and filming information.
Doug Lueck, executive director of the RACVB and film commissioner for the region, appreciates the hospitality of the local business owner who made the move to the new offices possible.  Leuck and the RACVB are working with members of the local hospitality industry and government to create a Tourism Improvement District to fund tourism marketing for the area.  TIDs have worked well in other California communities.
The Sun Runner Magazine has joined the RACVB in our ongoing efforts to promote responsible tourism initiatives throughout the California deserts.
Visitors to the Ridgecrest area may find additional information on attractions at www.visitdeserts.com and filmmakers seeking information on permitting and logistics for filming may visit www.filmdeserts.com.  The RACVB phone number is (760)375-8202 or (800)847-4830.
Travel
,
News
mojave
ridgecrest
randsburg
tourism
racvb
china lake
film
leuck
film commission
tid
visitors
convention
inyokern
maturango
highway
hwy