2013-14 El Paseo Invitational

05/15/2012 06:10PM ● Published by Steve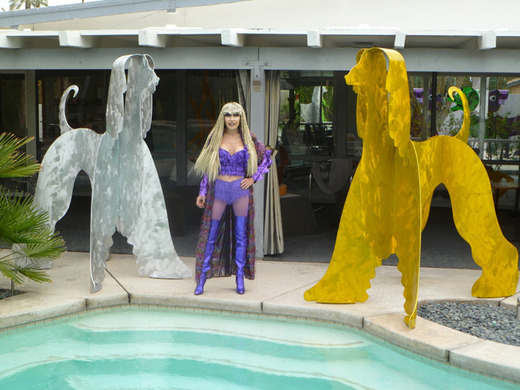 "MADAMEOISELLE D'ARGENT" (Silver Afghan) – Artist Karen Barone (Tony Barone behind camera) "MONSIEUR D'OR" (gold Afghan)
Eighteen works from artists from as far away as Israel, have been selected for display along prestigious and fashionable El Paseo for two years starting January 2013.
Included in the juried works are the above pair of Afghan sculptures by artists Karen & Tony Barone.
The City of Palm Desert has been using the well manicured floral El Paseo median, among high end galleries and shops, as an art museum of sorts, to exhibit sculptures by artists from all over the world since 1996.
Culture
art
palm desert
karen
tony
barone
el paseo
sculpture