Green Sticker OHV Funds May Be Diverted

05/18/2012 03:40PM ● Published by Steve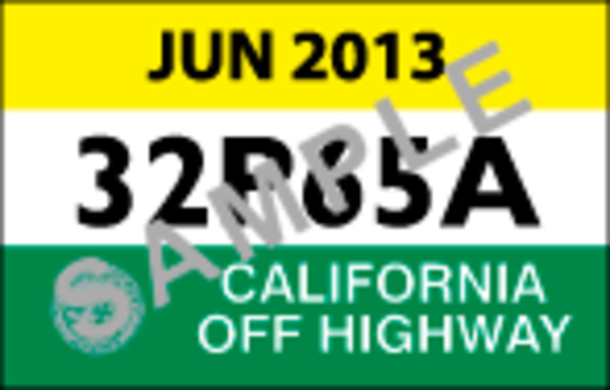 Sun Runner Opinion: OHV Green Sticker funds could be diverted
By Steve Brown
We love California State Parks.  We really love California State Parks.  We very much dislike their underfunding, their closure, and the resulting vandalism and theft and degredation of our state's natural, cultural, and historic treasures.
We have supported propositions to fund California State Parks in the past, when shortsighted Californians chose not to spend $18 per year to keep our parks open and maintained.  We advocate for the protection of parks like Anza-Borrego Desert State Park, one of our favorite places on this planet.
And we will continue to advocate for California State Parks and strongly encourage finding solutions to keeping them open, staffed, and maintained so that they do not meet the same fate as the recently closed, plundered, and vandalised Mitchell Caverns.
At the same time, we have to ask for balance, and a recent proposal to take all California Off Highway Vehicle Green Sticker funds and divert them to fund California State Parks.
When OHV users register their vehicle and get their "Green Sticker," the fee goes into a fund used to pay for restoration, safety and education, law enforcement, development, planning, and other efforts to keep public lands accessible, safe, patroled, and open for recreational use.  Organizations like Friends of Jawbone are setting the standards for finding the balance between protecting public lands in the desert and keeping recreational access available for OHV users.  Without Green Sticker funds, efforts like theirs will disappear.
We can't justify funding parks and at the same time de-funding efforts for responsible OHV use across the California deserts.  Work like that being done through Friends of Jawbone needs to continue.  Without these funds going to appropriate OHV-related initiatives, there will no longer be organizations to support responsible OHV use and awareness across the desert region.
That is simply unacceptable.  We cannot dismantle the progress made so far to return to the polarized battle between those who want to ride everywhere at any time to destroy the desert and those who want to ban OHV use in its entirety.
California's Off-Highway Vehicle Parks Fund is 100 percent user-funded.  Our state is in a fiscal mess.  We all understand that fact.  But in this case, robbing Peter to pay Paul isn't going to help.  It merely moves one problem somewhere else and could result in millions of dollars of further damage to the desert.
The Friends of Jawbone have noted that the loss of Green Sticker funds would bring all of their conservation efforts to a standstill (we've reported on the innovative off-road management they've implemented, and it is a model the desert region should look to for best management practices for off-road recreational use).  They have noted it will result in less protection for areas of critical environmental concern, endangered and threatened species, as well as less enforcement to curb illegal off-roading.
Friends of Jawbone have an excellent contact list of appropriate decision makers in Sacramento for you to contact.  Please visit www.jawbone.org/foj for the contact information.  Please act soon as the fate of Green Sticker funds could be decided shortly.
News
ridgecrest
ohv
green sticker
jawbone
orv
state parks
offroad
off-road
public lands
legislature
highway 14
california city
legislation