Canadian Visitor Found Dead in Joshua Tree National Park

06/07/2012 05:01PM ● Published by Steve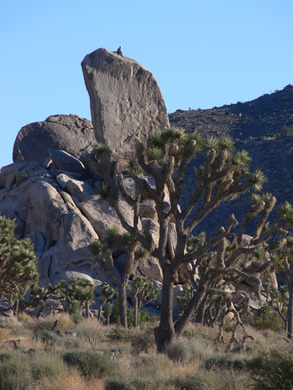 Joshua Tree National Park
The body of a missing park visitor was found by search-and-rescue personnelat Joshua Tree National Park Wednesday evening, June 6.
A 41 year oldVancouver, British Columbia resident was found in an area of rockformations near Jumbo Rocks Campground. The name of the victim is beingwithheld pending notification of next of kin.
Rangers received the report of a missing camper on the morning of June 6.The camper was reported to rangers as planning to arrive at the park onSaturday, June 2 with the intention of returning to friends in Santa Paula,California on June 5. Initial reports indicated that the missing party wasstaying at Indian Cove Campground, but a search of the Indian Cove area bypark rangers failed to locate either the missing person or his car. Rangersbroadened the search to include all park campgrounds, picnic areas, andtrailheads. The victim's car was found at Jumbo Rocks Campground, but therewas no sign of the missing party.
A ground search was started in the afternoon and involved park rangers,volunteers of Joshua Tree Search-and-Rescue (JOSAR), and the RiversideCounty Sheriffs Department. The California Highway Patrol provided ahelicopter to assist with the search. The victim was located atapproximately 9:30 p.m. in an area of granite cliffs and boulder formationsabout ¾-mile from the campground.
Joshua Tree National Park rangers are assisting the Riverside CountySheriffs Department with the investigation of the fatality.
News
joshua tree
national park
indian cove
death
missing
hiker
canadian
visitor
camper
dead
british columbia
vancouver
jumbo rocks
campground
rangers
national park service
nps
josar
search and rescue
fatality