Congress Set to Consider Legislation Undermining Protection for National Parks

06/18/2012 11:37AM ● Published by Steve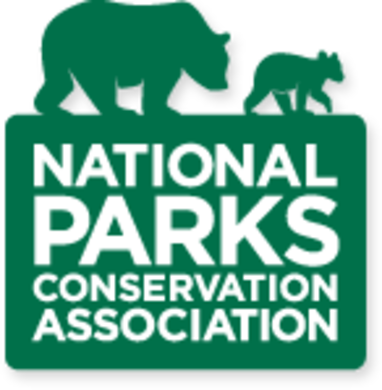 An alert from the National Parks Conservation Association:
Tomorrow, the U.S. House of Representatives will begin consideration of HR 2578, an omnibus bill that undermines fundamental protection for Joshua Tree and dozens of our national parks.
The most far-reaching and extreme provision is HR 1505, the National Security And Federal Lands Protection Act, which – if enacted - creates a zone within 100 miles of our country's international land border with Mexico and Canada where the most basic protections for national parks, historic sites, and other protected areas may cease to exist at the whim of the Department of Homeland Security.
This proposal undermines these basic legal protections based on the false premise that it is somehow impossible to secure our borders and protect our national heritage at the same time. The National Parks Conservation Association (NPCA) flatly rejects this premise.
No government agency should be above the law, yet HR 1505 would allow the Department of Homeland Security unfettered authority to ignore laws that protect our fish and wildlife, national parks, forests, and historic sites. The proposal even waives the Administrative Procedure Act, which prohibits federal agencies from engaging in arbitrary and capricious treatment under the law.
Ironically, the federal agency that would receive this unfettered authority said it does not want it, doesn't need it, and shouldn't have it. According to Homeland Security Secretary Napolitano, this legislation "is unnecessary, and its bad policy."
The US Customs and a Border Patrol testified before Congress on July 8, 2011 that, "CBP enjoys a close working relationship with the Department of Interior (DOI) and Department of Agriculture (USDA) that allows us to fulfill our border enforcement responsibilities while respecting and enhancing the environment." The CBP testimony went further, in saying, "we continue to strengthen our partnerships with federal, state, local, and tribal entities in order to benefit both border security and the protection of environmental and cultural resources on federal lands. The missions of DHS, DOI, and USDA are inextricably linked in protecting and strengthening America's communities."
The testimony cites a series of collaborative efforts among agencies that enhance border security, including joint patrols along the Arizona border, conducted by the US Border Patrol, Bureau of Land Management, National Park Service, Fish and Wildlife Service, United States Forest Service. Importantly, The Border Patrol made clear in its testimony that, "Border Patrol agents have the authority at any time to conduct motorized off-road pursuit in the event of exigency/emergency involving human life, health, safety of persons within the area, or posing a threat to national security."
Multiple national park units would be threatened under this legislation, including Voyageurs (MN), Glacier (MT), Fort Union Trading Post (ND), Perry's Victory Memorial (OH), Fort Stanwix National Monument (NY), Big Bend (TX), Tumacacori (AZ), Saguaro (AZ), and Joshua Tree (CA).
 It certainly is important for our nation to police and secure its borders. But the department responsible for doing so indicated this legislation is unnecessary, counterproductive and inappropriate. Over the course of its consideration, the scope of HR 1505 has continually narrowed. As introduced, it waived 36 laws that protect human health and the environment along the entire US border. When that overreach was made clear, the bill was modified to waive those laws along international land borders. We now understand the scope may be narrowed again. It is our hope that the House will recognize that this legislation us unsound at its core and that even continual efforts to narrow its scope cannot cure its fundamental flaws.
In addition, the omnibus bill includes two other anti-national park provisions:
Building a costly road in an area known for severe floods - (Title VI- North Cascades) This provision allows the reconstruction of the upper sections of Stehekin River Road within the North Cascades National Park. According to the Federal Highway Administration it would cost roughly $1.5 million (2004 dollars) to build a road rerouted through wilderness. This estimate is likely low given the fact that further erosion by the river has occurred since the analysis was conducted in 2006. According to the National Park Service, prior to the 2003 floods only a few thousand people traveled the road. Reconstructing this little-used route is a phenomenal waste of money at a time of budget austerity.
Allowing vehicles to harm bird and turtle nests at Cape Hatteras National Seashore – (Title X – Cape Hatteras) This legislation undermines the National Park Service's carefully drafted plan that protects families visiting the beaches and nesting shorebirds and turtles while still allowing vehicles on many beaches. Since 2008 when protections for wildlife were put in place, the number of nesting shorebirds and turtle nests has rebounded. In addition, Seashore visitation has been stable or increasing, and the local tourism board has also shown growth in revenue, despite the ongoing national economic crisis. This legislation would eliminate sensible safeguards to preserve Cape Hatteras National Seashore for future generations to explore and enjoy and wildlife to thrive.
Unnecessary possible agreements between the National Park Service and other corporations - (Title III - Southeast Alaska) NPCA is opposed to all language in this bill that directs the National Park Service to enter into a cooperative agreement with Sealaska Corporation, or any other Village or Urban Corporation. The existing Memorandum of Understanding between the National Park Service and the Hoonah Indian Association already addresses the needs and concerns set out in the Sealaska Bill for "Sacred, Cultural, Traditional and Historic Sites" that may be found in Glacier Bay National Park & Preserve. Any additional cooperative agreements would be redundant and could create conflict between contradictory interests.
For more information, and to contact your representative, please visit  http://my.npca.org/site/PageNavigator/Learn%20More/Omnibus.html.
News
Mexico
joshua tree
blm
doi
npca
national parks
congress
legislation
national park service
conservation association
house of representatives
hr 2578
hr 1505
national security and federal lands protection act
canada
border
homeland security
dhs
napolitano
customs
border patrol
usda
fish and wildlife
forest service
saguaro
tumacacori
big bend
fort stanwix
perrys victory
fort union
glacier
voyageurs
north cascades
stehekin river road
cape hatteras
historic sites