Dick Dale's Tour Linked to National Heat Wave

07/09/2012 07:12AM ● Published by Steve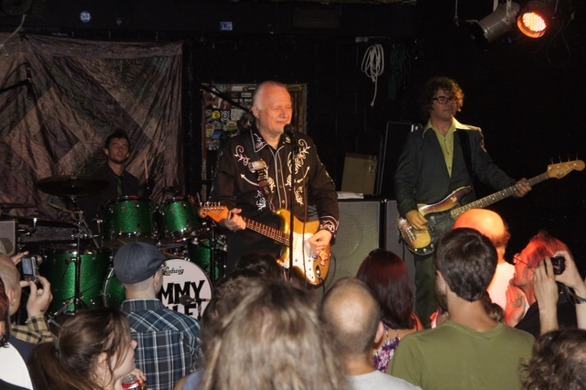 The cause of a record heatwave across America has been found: Dick Dale's national tour.  The King of Surf Guitar, Dick Dale, left his desert home earlier this season and temperatures have been rising ever since.
Dick is on tour with his band, including son Jimmy on drums.  Tour dates this summer include venues across Minnesota, Wisconsin, New York, Ohio, Pennsylvania, Connecticut, Massachusetts, New Jersey, Maryland, West Virginia, and Virginia, before returning to California in August.  The photo, by Lana Dale, is of a recent performance in Nebraska.
Tour dates can be found at www.dickdale.com/dates.html.
The Sun Runner has named Dick and Jimmy Dale as Desert Treasures for their cultural accomplishments. 
Culture
sun runner
desert
dick dale
surf guitar
king
jimmy dale
tour
dick and jimmy dale
lana dale
surf music
surf guitar king