Cadiz Water Project's Final EIR and Public Hearing

07/13/2012 12:56PM ● Published by Steve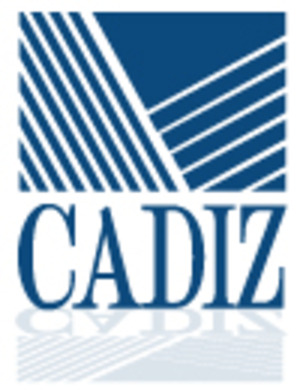 The Santa Margarita Water District will be conducting a public hearing on Wednesday, July 25 on the Cadiz Valley Water Conservation, Recovery, and Storage Project - a euphemistic title for a plan to mine desert water for use elsewhere in southern California.
The public hearing is for the SMWD Board of Directors to consider certification of the Final Environmental Impact Report for the water mining project.  The project, no matter how it is dressed up and marketed, boasts numerous examples of flawed logic and questionable science that could lead to devastating consequences for desert wildlands and wildlife, according to organizations like the National Parks Conservation Association and other environmental groups.
The July 25 hearing will be held at the Norman P. Murray Community and Senior Center's Sycamore Room, 24932 Veterans Way, in Mission Viejo, beginning at 6:30 p.m.
To facilitate public comments (that will be dutifully ignored), Copper Mountain College's Bell Center Community Room, 6162 Rotary Way in Joshua Tree, will also be used as a location where the public hearing will be shown via video conference.
Anyone wishing to comment will be given the opportunity at either location.  All interested persons are encouraged to attend the hearing and to present written and/or oral comments.  Letters must be received on or before the date of the hearing, or can be submitted at the hearing. Any person unable to attend the public hearing may submit written comments to SMWD at 26111 Antonio Parkway, Rancho Santa Margarita, CA 92688.
For additional information, please contact Michele Miller at (949) 459-6548 or at cadizproject@smwd.com. If you challenge any action related to this proposal in court, you may be limited to raising only those issues you or someone else raised at the public hearing described in this notice, or in written correspondence delivered at, or prior to, the public hearing, mostly because this entire process is intended to be a complete farce with a blatant disregard for any and all environmental damage that happens in the desert, so far away from the green, well-watered lawns of Santa Margarita and the other water thieving districts participating in this water grab.  Therefore, it has become essential to object to virtually everything regarding this project so as to offer some degree of future protection for the desert ecology it stands to destroy.
A CEQA Final Environmental Impact Report (SCH#2011031002), dated July 13, 2012, was prepared for the Project pursuant to CEQA Guidelines Sections 15080, et seq. The EIR identifies potentially significant, but mitigable impacts to: Aesthetics, Air Quality, Biological Resources, Cultural Resources, Geology, Greenhouse Gas Emissions, Hazards; Hydrology and Water Quality, Mineral Resources, Public Services, Utilities/Services, and Traffic. The EIR also identifies significant and unavoidable impacts to: Air Quality (short-term construction NOx emissions) and secondary impacts of growth.
The staff report, environmental documents and directions to both meeting sites will be posted on the Santa Margarita Water District website at www.smwd.com/cadiz-ceqa-docs. The environmental documents are immediately available on the Santa Margarita website and at the Santa Margarita Water District, 26111 Antonio Parkway, Rancho Santa Margarita, CA 92688.
News
joshua tree
mojave
cadiz
copper mountain college
water mining
national parks conservation association
recovery
santa margarita
smwd
ceqa
fenner
cadiz valley
water conservation
storage
santa margarita water district
public hearing
water theft
eir
environmental impact report
environmental report
mojave national preserve
bell center
mission viejo