Former Rancho Santa Margarita Mayor Says There's "Nothing" Out Here in the Desert

07/17/2012 11:56AM ● Published by Steve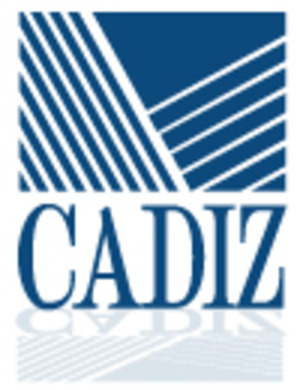 Commentary by Steve Brown
"You've all been out there, there's nothing out there in that desert anyway." Garry Thompson, Cadiz Water Project supporter, public comment at SMWD Engineering Committee meeting July 13, 2012.
There's nothing out there?
Oh really.
If the folks behind the Cadiz water mining operation (known euphemistically as the Cadiz Valley Water Conservation, Recovery & Storage Project as it siphons off the desert's water to soak the lawns of Orange County) wanted to prove their ignorance of the desert region without a doubt, they could not have found a better person to demonstrate that ignorance than former Rancho Santa Margarita mayor, Garry Thompson.
Thompson proves that the "minds" behind the Cadiz water mining project don't know much about the desert, the place where they're planning on getting their water.
What that means is their ignorance, which is evidently acceptable to them, could lead to disasterous results for the desert.
According to Thompson, there's nothing out here in the desert. Just the fact that he would make that statement as a supporter of the Cadiz water mining project is an indicator of the Orange County mindset that whatever happens to the desert as a result of their project doesn't matter.
There's nothing here, ergo there can be no harm done to nothing.
Nothing, however, could be further from the truth.
The "science" used in their studies has been challenged in various aspects, by numerous groups, while the Cadiz backers charge that mysterious forces in Sacramento are all that oppose their project, a tawdry ploy to divert attention from the fact that their project could lead to irreperable harm to desert wildlife, including plant life, and that by the time monitoring provided conclusive evidence of the harm, the damage would be done.
The desert is a vibrant and diverse set of ecosystems, a beautiful but delicate land, where life has learned to thrive with limited resources. The downside of that is when you extract some of those limited resources, you remove a portion of those resources that elsewhere may not lead to extreme and disasterous consequences, but here could lead to the destruction of entire populations of effected species.
Dry up the seeps and springs that desert bighorn sheep rely upon during the summer months, for instance, and by the time your monitoring confirms that there are no more seeps and springs during the summer, the bighorn will have all died off.
That may not bother Cadiz backers like Thompson very much as they water their green lawns with pristine desert water, but it sure as hell bothers me and many of us who know and value what there really is in this desert.
The Sun Runner Magazine officially opposes the Cadiz water mining project because of the likely devastating environmental consequences for the nearby Mojave Desert wildlands, and the Mojave National Preserve. The blatantly ignorant comments of folks like Thompson do nothing to further our confidence in the assertions of the organizations behind the Cadiz water mining project that there will be no environmental harm done to the desert by the project.
They clearly don't know about, or care about the desert, so therefore, it is up to those of us in the desert, and those who do care about the desert, to stand up for our home.
The organizations' comprehensive comments that do not support the assertions Cadiz makes to support its water mining project, can be read in their entirety here:http://www.scribd.com/doc/86483236/National-Parks-Conservation-Association-CBD-Et-Al-Cadiz-DEIR-Comment-Letter-3-13-12-FINAL.
Read our story: Cadiz Water Grab Meets With Significant Opposition:
http://thesunrunner.com/2012/07/03/watch-the-latest-cadiz-water-grab-propaganda-video
 Submit your input and participate in the Cadiz Final EIR and public hearing.  Read our story for details: http://thesunrunner.com/2012/07/13/cadiz-water-projects-final-eir-and-public-hearing
And read about how a supporter of Elizabeth Emken's senate campaign stole our story on opposition to Cadiz and used it to attack Senator Dianne Feinstein: http://thesunrunner.com/2012/07/13/cadiz-water-projects-final-eir-and-public-hearing.
Perhaps the former mayor is confused.  Maybe there's nothing in his head - a desolate landscape devoid of life.
News
springs
sun runner
mojave
steve brown
desert
npca
tortoise
wildlife
cadiz
water mining
national parks conservation association
smwd
bighorn sheep
seeps
dianne feinstein
senator feinstein
cadiz valley
santa margarita water district
public hearing
mojave national preserve
elizabeth emken
senator dianne feinstein
garry thompson
rancho santa margarita
mayor
orange county
final eir
water project