Review: Theatre 29's "Actress" Provides Sibling Drama

08/16/2012 10:15AM ● Published by Steve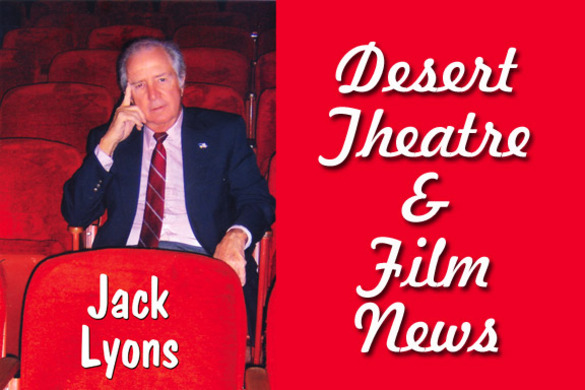 Jack Lyons
By Jack Lyons
Sun Runner Theatre Editor
It's not very often that residents of "the real California Desert" - to borrow a line from our magazine masthead - can expect to see an original play by one of its own (hi-desert newspaper editor, actor, and playwright Kurt Schauppner being an exception). Kudos, then to the Board of Directors of Theatre 29, in the hi-desert community of Twentynine Palms for taking the plunge and presenting a play by a local resident, as part of their Original Play Series.
"Actress," written and directed by Twentynine Palms part-time resident Josh Lazar, is an interesting little drama of sibling rivalry between two sisters who harbor New York acting ambitions. The sisters yearn to break free of their suffocating home situation and are anxious to follow their individual dreams. But, actually accomplishing those dreams, isn't as easy as it sounds.
The story revolves around older sister Bell (Veronica Kelly) and Regina (Claire Burgi), the younger sister, and how each woman handles the escape from their dead-end, Minnesota existence. The parents, Jennie Floyd as Hedda, and Mark Colbenson as Gene, instead of helping the girls fulfill their ambitions, muddy the waters by playing favorites over the years. It's only natural then that a competitive and jealous rivalry has developed between the two sisters.
Bell decides that marriage might be a safer route of escape than a try for a Broadway career, so she marries Jim (Anthony Speccchio) a local young man and settles into a domestic lifestyle in rural Minnesota where she occasionally ventures into the world of community theatre as a way of satisfying her creative muse.
 Regina, however, follows her dream of becoming an actress, eventually achieving a successful stage career. As a result of their decisions the sisters have become estranged over the years.
Tensions and apprehensions within the family rise when Bell learns that Regina has been invited by the local community to perform a benefit reprising the role that both she and Bell performed, albeit a few years apart, in their local high school production.
The sisters haven't spoken in several years, partly due to Bell's resentment and jealously of Regina's career and partly because of Regina's guilt trip concerning the success of her chosen profession.
The play's basic thrust of showing us what sacrifices have to be made in order to become a success, no matter the profession, is well intentioned. In the case of "Actress," it's a small but human story, set against the backdrop of rural America, and presents the allure of the theatre and the world of actors, which resonates with many young people today.
I personally, however, don't believe it's a good idea to have playwrights direct their own scripts. 
I realize we're not talking "Death of a Salesman" here, but the play "Actress," has the potential, with a tweak here, and a fleshing out there, to find its way into future Samuel French or Dramatists, Inc. catalogues. It has the basic elements and the appeal to become a frequently performed production in the community theatre arena and in high school drama departments across the country.
I also wondered how the dynamics of the production at Theatre 29 would have played out if the two leads (Veronica Kelly as Bell, and Claire Burgi as Regina) had switched roles … just a thought. Of course, we'll never know that now.
"Actress" closed August 12, not for a lack of an audience, but because it was always scheduled for just six performances as a selection in the Original Play Series.
Culture
sun runner
29 palms
twentynine palms
hi-desert
theatre 29
jack lyons
play
theatre
actress
josh lazar
original play series
review
veronica kelly
claire burgi
jennie floyd
mark colbenson
anthony speccchio