Vandalism Forces Emergency Closure to Barker Dam in Joshua Tree National Park

02/08/2013 03:46PM ● Published by Steve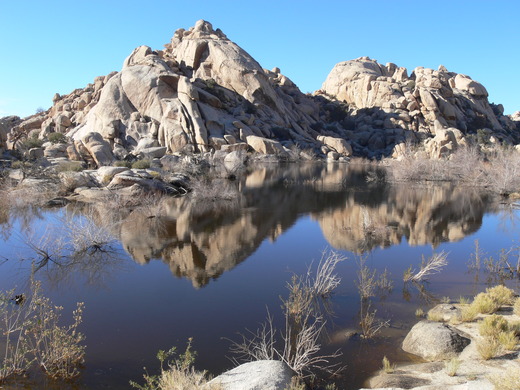 It was announced today by Joshua Tree National Park that due to recent vandalism to Barker Dam, Joshua Tree National Park is immediately closing access to the dam, a well known hiking destination.
Physical access to the dam will be closed from 130 feet upstream to 180 feet downstream of the dam to protect it from continued damage. The closure, which does not include any portion of the popular Barker Dam Trail, is designated an emergency situation for the protection of a significant historic property listed on the National Register of Historic Places.
The closure takes effect immediately and will remain in effect until the damage to the dam is stabilized.
Once again, stupid people damage and destroy our history.  The desert has been suffering from rampant vandalism and destruction of historic resources, as well as outright theft of legally protected items from historic sites such as ghost towns and mines.
We encourage our readers to report any and all suspicious activity around historic sites to the appropriate authorities, and we encourage authorities to prosecute those vandalizing sites to the full extent of the law.
Culture
,
Travel
,
News
sun runner
joshua tree
mojave
national park
twentynine palms
closure
destruction
highway
hiking
barker dam
keys ranch
trail
national register of historic places
vandalism
historic resources
route