Gathering Sunday to Remember Huell Howser

02/08/2013 03:49PM ● Published by Steve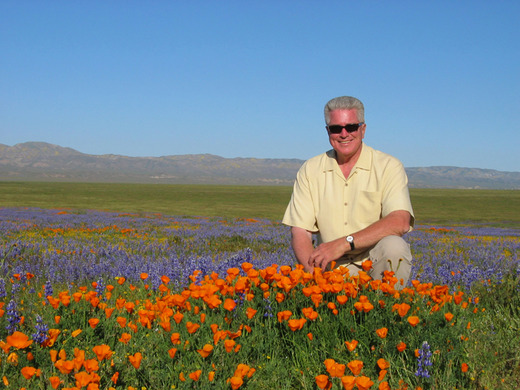 Huell Howser, courtesy KCET
All of you amazing folks are invited to a Huell Howser Remembrance this Sunday from 2 to 5 p.m. at the 29 Palms Inn. The event is an opportunity to share stories and remember the work of Huell, who died on January 7.
Howser was producer and host of "California's Gold," "Visiting with Huell Howser," "Road Trip," "California's Golden Parks" and other series for the PBS station KCET-TV in Los Angeles. For 25 years, he traveled the state of California from one end to the other visiting towns, parks, and historical sites, and introducing the public to hidden gems and historical treasures in the golden state.
In 1992, he came to the desert at the insistence of Ginny Salisbury of the Twentynine Palms Historical Society to film the move of the Old Schoolhouse to National Park Drive. He returned to film other shows about the area, including Joshua Tree National Park, the murals, and the annual Weed Show.
In 1997, Howser purchased a home in Twentynine Palms, the former residence of Judy Dunn, and transformed the house into a mid-century modern showcase. He later purchased an additional home in Palm Springs, which is where Howser died of cancer at the age of 67.
Born on Oct. 18, 1945, in Tennessee, he was named Huell after his lawyer father, Harold, and his homemaker mother, Jewell.
The Huell Howser Remembrance at 29 Palms Inn is being co-hosted by the Twentynine Palms Historical Society, Joshua Tree National Park Association, and the City of Twentynine Palms. The event is free and open to the public. Any children in attendance must be accompanied by an adult at all times.
The 29 Palms Inn is located at 73950 Inn Avenue off National Park Drive in Twentynine Palms, (760) 367-3505. For more information about the event, contact Vickie Waite at (760) 217-8839 or Les Snodgrass at Twentynine Palms Historical Society (760) 367-2366.
Look for a remembrance of Huell, a longtime friend of The Sun Runner, in our Desert Treasures Issue.
Culture
,
News
sun runner
29 palms inn
29 palms
twentynine palms
pbs
huell howser
californias gold
kcet
road trip
remembrance
memorial