THE BOBBY NICHOLS BAND....LIVE AT KOKOPELLI'S KANTINA!

05/15/2013 09:23AM ● Published by Steve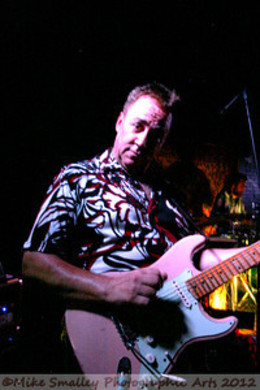 FRIDAY, MAY 24TH, 8PM, THE BOBBY NICHOLS BAND AT KOKOPELLI'S KANTINA!
Friday, May 24th, 8:PM, The Bobby Nichols Band will perform 3 sets of amazing music at Kokopelli's Kantina in Yucca Valley. This band is turning heads and creating excitement every time they perform.   Bobby Nichols lays down compositional ideas....a sort of musical template as a point of reference. From there the band takes off into some deep, meaningful musical conversations. Baba Elefante is a brilliant player, who digs into deep grooves. drawing  from an emotional well that fills the room. He doesn't just hold down the bottom, he  manipulates his fretless bass to co-create some truly inspiring music. Top it off with Bobby Furgo's delicious violin lines and tasty keyboards and you have icing on one of the most delicious cakes you can imagine. 

Band co-founder & rhythm machine, Les Falconer, is currently touring the globe with the Robert Cray Band. Though he will be missed, we are excited to be joined by James Nation, a world class drummer in his own right.  Adding his own unique musical perspective  will only lend to the thrill and adventure of the live experience we have all come to expect from The Bobby Nichols Band.

This is a free show and if you like your music organic, groove-laden, and action packed...you don't want to miss this show!



Culture
california
kokopelli
yucca valley
the bobby nichols band
may th
kokopellis kantina
baba elefante
bobby furgo
les falconer
robert cray
james nation
nichols
robin linn