Opa! The desert's film pros help bring Greek culture to LA

06/04/2013 08:29PM ● Published by Steve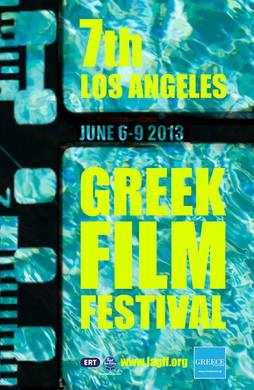 By Steve Brown
Some folks might wonder why a desert publication like The Sun Runner is a media sponsor for an ethnic film festival in Los Angeles.  Well, wonder no more.
I've known and respected Craig Prater for many years.  When Sonny Bono wanted to launch the Palm Springs International Film Festival, he chose Craig to serve as executive director, which he did from 1993-2000.  From there, Craig launched The International Festival of Festivals in Cathedral City, and worked on numerous desert projects.
From the desert, he was hired by the Thai government to run the Bangkok International Film Festival from 2002-2006.  I went to Bangkok three years covering the festival, the last time with internationally respected night sky photographer, Wally Pacholka, before the domestic politics of Thailand deteriorated and took the festival along with it (we hear it may now be returning, a positive sign for Thailand).  One of the theaters where the festival was held was actually burned down, and protests and strife became common place.  Wally and I held a gallery showing, Cinco de Chaiyo, of our photographic journey through Bangkok and Ayutthaya, at the 29 Palms Creative Center.
Last year, Craig was chosen by the LA Greek Film Festival to serve as the festival's executive director, a role in which he continues this year.  Joining him this year as a member of the festival's film jury is Leanna Bonamici, producer of the TV show
Shorts Showcase,
shown on KVCR PBS across Southern California.
Leanna, at the forefront of bringing film industry capabilities to the Coachella Valley, operated her family-owned Casablanca Studios in Desert Hot Springs, at the time the only independent film and television sound stage and production facility in the Coachella Valley.  She founded the Palm Springs chapter of Women in Film and Television, and in 2007 she received the Women of Distinction in the Arts Award from the National League of American Pen Women.  In 2009, the city of Indian Wells named Leanna their Athena Award winner for Professional Excellence.
In addition to producing
Shorts Showcase
, Leanna works with Coachella Valley Studios Entertainment, along with CEO Carole Krechman.  They produce our new PBS TV show,
The Real Desert with Steve Brown
.
Last year's LA Greek Film Festival was a superb ethnic film fest, with a stunning closing night dinner party and Orpheus Awards ceremony at the home of the Consul General of Greece, Elisabeth Fotiadou, who will host a reception for this year's festival.
This year's line-up, including a tribute to Elia Kazan, held mostly at the Writers Guild Theater in Beverly Hills, promises to be an incredible offering of truly great films, with some truly stunning desert talent helping to make it a success.
For festival information, please visit
www.lagff.org
Culture
steve brown
craig prater
film festival
greek
la
los angeles
california
greece
shorts showcase
leanna bonamici
la greek film festival
film fest
real desert
elia kazan
writers guild theater
beverly hills