BOBBY NICHOLS JAMMIN' SUMMER SESSIONS FEATURED GUEST ARTIST, SCOTT "DRAGO" KISINGER

07/03/2013 03:37PM ● Published by Robin Linn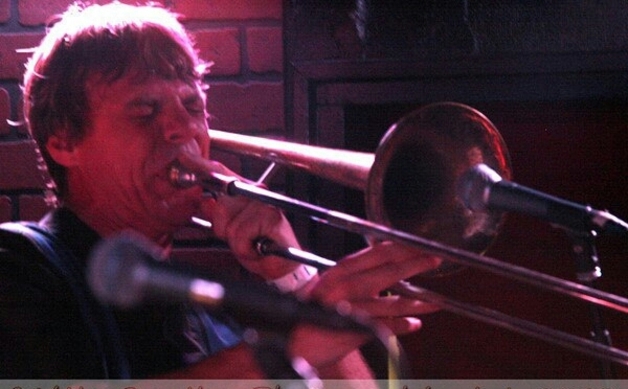 BAD TO THE BONE, SCOTT "DRAGO" KISINGER!


Drago
is a free and fiery spirit, attributes which he calls upon regularly in all of 
his musical endeavors. Drago studied Trombone and music at Arizona State University  and Mesa Community College music schools. He is an educated musician, able to whip up charts in seconds while those around him are often baffled by his knowledge of the written note.......yet it is his spirited approach that allows him to soar into the solo position on his instrument and take us all on journeys to places we never expected. He brings a special sexiness to the songs he contributes to and he is not genre bound. His musical stylings have leant themselves finely to a wide array of music artists both in live performance and in the studio.  Over the past couple of years, Drago has recorded and performed with the late great Wayman Tisdale, Brian Bell (weezer guitarist), and with Bobby Nichols and his former project, The Collective. Drago has tenure having spent the past 16 years with Warsaw and The Poland Brothers, Chris and Aaron and with The California Celts.  He is also part of the post punk/ska band, Spankshaft. Other notable recording sessions Drago has been a part of are the remastered sessions with Eric Burdon's Greatest Hits and The Four Tops Greatest Hits as well as sessions with Two Lane Blacktop, The Country Feat, Jessica Von Rabbit, Patty Wagon (Honolulu HI) and Soul Opus.
His resume is quite impressive and includes previous performances with The Specials, Digable Planets, Duke Daniels( The Platters), Steven Bradley (trumpet player for No Doubt) and  Grammy winner Miss Victoria Williams. But it is his commitment to the live show that inevitably wins audiences over in every situation he lands himself in.  
This Wednesday, July 10th, 8PM, Drago will be the special guest artist performing with BOBBY NICHOLS' JAMMIN' SUMMER SESSION at Kokopelli's Kantina in Yucca Valley. 
This will be the third show in the summer series featuring guitar master, Bobby Nichols along with rhythms section Damian Lester (bass guitar, Shadow Mountain Band) and Dennis McDade (drummer, Rojer Arnold Band). So far the series has brought us amazing combinations pairing Bobby up with ambient guitarist/oud player, Clive Wright and space jam guitarist, Robbi Robb (Third Ear Experience). Both shows have taken audiences on fantastic musical adventures. "Pure Escapism" according to band members who admit, they themselves have little idea where the jams will go. At any rate the result is always groove driven, high energy and besides being truly hypnotic,  quite psychedelic. The dance floor is jammin' as much as the band is because music this outside the box and over the top is impossible to sit still through. Wednesday, June 10th promises to be a completely different and fresh approach to some of the same jams and compositions Bobby and the boys have brought to the table in weeks past. This time, with Drago's sexy high energy trombone layered and intertwined with Bobby's gorgeous guitar work.......we can expect this to be another night of original live music.....WE DON'T WANT TO MISS.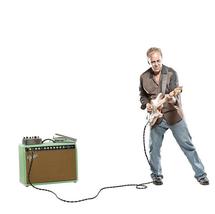 Spankshaft on Reverb Nation:  
http://www.reverbnation.com/spankshaft
Culture
kokopellis kantina
bobby nichols
jammin summer sessions
scott drago kissinger
drago
wednesday
july th