Between a rock and, well, another rock...

08/13/2013 08:33AM ● Published by Steve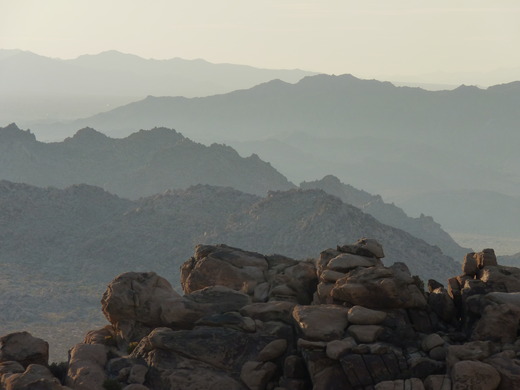 On August 11, at approximately 1:56 p.m., Joshua Tree National Park rangers received a call of a hiker caught between two rocks at the Quail Springs Picnic area. Quail Springs is a popular day hiking area used by visitors year-round.
Rangers and a Joshua Tree Search and a Rescue volunteer arrived and found the subject, a 37-year old male from Los Angeles, wedged in place in a crack between two large boulders. He had scrambled down from on top of one boulder, and became positioned in a location in which he could not ascend or descend safely.
Rescue workers set up a lowering system. The Joshua Tree Search and a Rescue volunteer was lowered down to subject, attached him to the rope, and lowered him to the ground. No injury resulted from this incident.
Joshua Tree National Park is a beautiful place to visit and discover. Remember to use caution when hiking, scrambling and climbing. Appropriate gear, food and water, as well as sunscreen and other sun protective items are essential for exploring the desert.
Today
,
News
sun runner
joshua tree
national park
jtnp
rangers
search and rescue
hiking
rock climbing
quail springs
bouldering
accident