Call for Art: Recollections: The 20th Century in the Morongo Basin

09/16/2013 10:28AM ● Published by Steve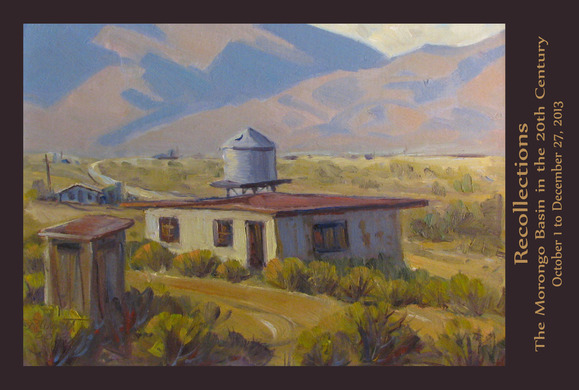 The fall Art in Public Places group show is titled "Recollections: The 20th Century in the Morongo Basin," from gold miners and desert homesteaders to artists, military, and the pioneers who built our community. The historically themed show will be on display from October 1 to December 27, 2013, at the Twentynine Palms Visitor Center and Gallery in downtown Twentynine Palms.
Artists are invited to submit one (1) piece of original art for possible inclusion in this group exhibition and are requested to bring their submission to the visitor center on Friday, Sept. 27, between 11 a.m. and 1 p.m.

Artwork should depict the spirit and the memories of our desert communities and changing landscape over the last century, from 1900 to 2000, portrayed in painting, drawing, photography, mixed media, sculpture or assemblage. There is no charge for entering a work, and the piece must be offered for sale. All work must be ready to hang or mount with professional wire and should be suitable for viewing by the general public. Complete requirements for exhibiting work are contained in the Exhibition Guidelines, which are available at the visitor center and on the Art in Public Places page of the City's website at www.29palms.org.
An opening art reception is being planned for Thursday, Oct. 3, from 5:30 to 7:00 p.m., with music by Bobby Furgo and Randy Godfrey.
The gallery is open daily in the Twentynine Palms Visitor Center and Chamber of Commerce, 73484 29 Palms Hwy., at Desert Queen Ave., (760) 367-6197. Art in Public Places exhibitions are presented by the Public Arts Advisory Committee of the City of Twentynine Palms. For more information, contact Jon Beard at (760) 367-7562 or email: publicarts@29palms.org.
Culture
29 palms
twentynine palms
morongo basin
desert art
public art
recollections
art in public places
visitor center
exhibition
call for art
art exhibition