From Kyuss Lives to Vista Chino...John Garcia and the band are moving forward in perfect desert form!

10/10/2013 05:17PM ● Published by Robin Linn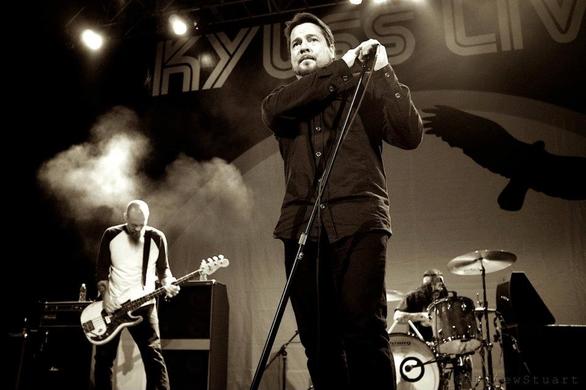 Now performing all over the globe as VISTA CHINO, John Garcia, Nick Oliveri, Brant Bjork, and Bruno Fevery!
I have written about many of John Garcia's projects over the years. I remember getting a phone call from him one night back in 1996 to help his then new project, SLOBURN, find a venue to perform for their management before leaving on Oz Fest tour. Back in those days....finding a venue that wanted really loud desert rock bands was difficult....but, I did it. Some of you may remember The Saloon on Palm Canyon... a Greek named Gus managed it then and they advertised with my music paper, Desert Rhythms....so, I told him exactly this........I am bringing in a band this weekend. They are going to be really loud. But, you will sell a ton of beer....so, just wear earplugs and have lots of help on hand. Every bar manager's lust for money makes them easy prey for someone like me....eager to make a live music show happen. SloBurn was amazing. I remember how packed it was....how I got into a bar room brawl trying to protect their amps from a crazed cocktail waitress who couldn't handle the volume of the music and kept ripping the cord to their Marshall out of the wall.....right in the middle of their song. That bar fight became the center of attention.....for a moment....and then.... I remember a historical set of music worth kicking ass over. I remembered falling in love with John Garcia's graceful and emotional vocal delivery that night. Bent down on one knee.....singing from his heart of his pain. The entire band moved me and everyone in the room!
I sort of fell away from the scene for awhile. Back in those early days.....when I was writing about what is apparently now called "Stoner Rock",  while Kyuss was blowing up all over Europe, I learned of the internal trouble Kyuss was going through....and it saddened me as it did many Kyuss fans. Most of the musicians I had come to know and love in that particular project sort of got lost in the proverbial dust when the Kyuss split happened..... and Josh Homme went on to form Queens of The Stone Age, who just recently had the #1 album in the country! There is a whole lot of drama that goes in between the lines here.....but, the bigger story  is....that Kyuss LIVES through the efforts of John Garcia, Brant Bjork, Nick Oliveri, and Bruno Fevery.....only to find themselves in a drawn out court battle with Homme over the use of the name, "Kyuss" or any derivative of it (Kyuss Lives).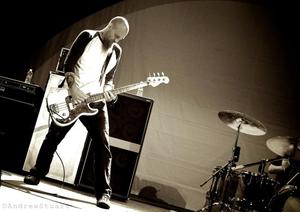 FREEDOM RUN - KYUSS LIVES TO VISTA CHINO....is a 232 page pictoral insight into the lives of the members of Vista Chino and captures the bands emotional landscape. 
 The book just released for online sales yesterday is already receiving critical acclaim from the press. I personally ordered my copy just this morning. There is poetic justice inside the pages of this book....I know this before even seeing it in it's entirety. When a band struggles to find an audience, venues across the globe....and creates music that tens of thousands of people want to hear......and they end up spending as much time in legal battles as they do onstage....it has to be an emotionally wringing situation. This book, their new CD
http://youtu.be/x7kUwTk2vfk
, and an upcoming tour are vindication and proof.....the desert turns out some world class rock, with as many different flavors as an ice cream vendor could offer. Kyuss Lives....in Vista Chino.....the proof is right here...in their music. The band is on an extensive tour having just finished up on the East Coast and  British Columbia,  and now moving on to the European leg of their journey. I will keep you posted when we can expect a desert show! I am hoping they will come home...rest up....and come out and play for us hometown fans! Please visit them on Facebook, listen to them on YouTube, and pick up the new book by Katrin Saalfrank's....beautifully inspiring and available online now. 
http://www.freedomrun-vistachino.com/
FREEDOM RUN - KYUSS LIVES TO VISTA CHINO by Katrin Saalfrank
http://www.freedomrun-vistachino.com/
Dragona Dragona from Vista Chino's new release PEACE
http://youtu.be/x7kUwTk2vfk
Vista Chino on Facebook
https://www.facebook.com/VistaChinoMusic
Culture
,
Today
john garcia
vista chino
kyuss lives
katrin saalfrank
freedom run