Beanery Closes in Kelso

10/25/2013 08:05AM ● Published by Steve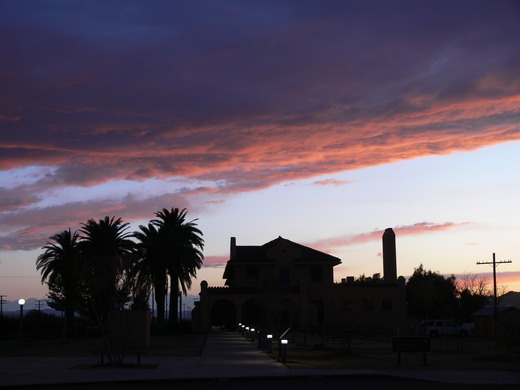 By Steve Brown
According to the National Park Service, after more than four years in operation, the Beanery Lunch Counter at Kelso Depot Visitor Center will close at the end of October. The counter's operator, Mike Williams, will serve his last lunch on October 29.
The NPS explained that shortly after his retirement in 2008, Williams learned of the lunch counter concession opportunity during a visit to Kelso Depot and decided to give it a try.
"I've enjoyed meeting people from around the world here at Kelso," Williams said. "But it's time for me to move on to other activities."
The National Park Service has spent a year searching for a replacement for Williams, but was unable to find someone willing to keep the lunch counter operating through a concessionaires lease agreement. Although 50,000 people per year visit Kelso Depot, it is far from any town, presenting enormous - and expensive - logistical challenges for prospective business operators.
Although freshly prepared lunches will become a thing of the past, the National Park Service said it is currently exploring other food service options for the near-term. As the economy improves, there may be an opportunity to reopen a full-service lunch counter in the future.
"Having lunch at the restored horseshoe-shaped counter has become a favorite of travelers crossing through Mojave National Preserve," said Mojave National Preserve Superintendent Stephanie Dubois. "We will miss having Mike operating the Beanery and wish him well in his second retirement."
With no lodging in Kelso, there remains no solid customer base to support a dining operation. The Sun Runner has often thought the upper floor of the historic Kelso Depot, or a new facility, could house overnight guests, and help restore passenger train service to this part of the Mojave Desert.
The Beanery was also not a full service restaurant and provided a limited menu with limited hours of operation. Mike ran a good operation in Kelso, but the business he saw didn't support a full service operation, and the limited menu wasn't always popular with travelers who would go to Baker or Primm instead, where there were considerably more choices for dining.
The Kelso Depot Visitor Center remains open Friday through Tuesday, 9 am to 5 pm, closed Wednesday and Thursday.
Travel
,
News
mojave
closure
national park service
nps
las vegas
kelso depot
mojave national preserve
desert travel
kelso
nipton
primm
baker
visitor center
closed
mojave preserve
kelbaker
east mojave
beanery
mike williams
lunch counter
food service
visitor services
meal service