Artist Rik Livingston selected as cover artist for new edition of visitors guide

07/22/2014 11:01AM ● Published by Steve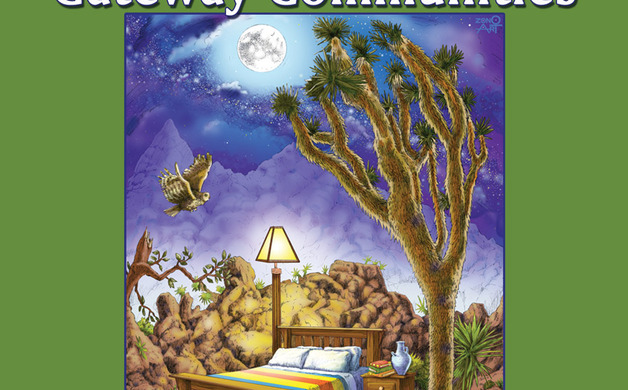 Click to add a caption! Press Enter to Save
Hi-desert artist, Rik Livingston, whose work is featured in the June/July 2014 issue of The Sun Runner, has been chosen as cover artist for the second edition of The Real Route 62 Guide to the Joshua Tree Gateway Communities.
The first edition, widely distributed at visitor centers, travel shows, and high traffic businesses in the desert, featured artist Cheryl Kandel. The guide proved so popular that the second edition will be distributed in time for the upcoming tourist season, and will also be available internationally in enhanced digital and mobile formats.
Rik's art is fantastical, a little surreal, colorful, and inviting - a perfect match for the hi-desert. You can see more of his art at www.zonoart.com.
Culture
,
Travel
,
In Print
,
Today
sun runner
joshua tree
visitors guide
rik livingston
zono art