The Real Desert, with Steve Brown at work on new season & The Real Route 66

07/22/2014 11:15AM ● Published by Steve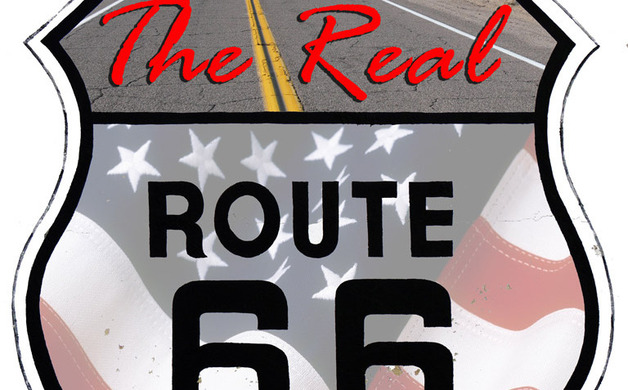 By Steve Brown
As The Real Desert, with Steve Brown prepares its second exciting season for PBS, a new series is in the works as well: The Real Route 66.
During my work in cultural heritage tourism development for the desert region, and my three and a half years volunteering as president of the California Deserts Visitors Association, I met a lot of incredible people. One was Jim Conkle, one of the top leading authorities on Route 66 preservation, history, and culture.
Jim and I took a road trip through the Mojave Desert on Route 66 for a feature in the February/March 2013 Desert Treasures Issue of The Sun Runner Magazine, and I was hooked. When The Real Desert, with Steve Brown launched on KVCR PBS television in September, 2013, I began writing story outlines, and came up with six episodes along Route 66, from Amarillo westward across the Southwest.
The "6 on 66" concept was exciting, and when we changed production companies for the TV show, I decided it was time to expand the idea into a full Route 66 documentary series. Jim and I would lead a tour group from Chicago to Los Angeles in two weeks, shooting 13 hour-long episodes along the way. This would allow us to combine the history and culture of a documentary with the actual experience of traveling the road with folks who haven't experienced it before.
In addition, since Jim has traveled Route 66 literally hundreds of times, and has led tour groups along it from all over the world (my favorite was the Chinese Cadillac dealers tour), he knows just about everyone along the road, and we're providing an experience no other tour can provide. This literally will be the trip of a lifetime.
The trip is slated for spring, 2015 (exact dates and itinerary coming soon), with a large international tour operator selling the tour. Thanks to the support of Tesla Motors, the trip will finish with Jim and I motoring down America's Mother Road in a Model S - the future of road trips.
Additional details on The Real Route 66 are available at www.realroute66.us, and additional information on The Real Desert, with Steve Brown is available at www.therealdesert.com.
Sponsors for The Real Desert, with Steve Brown include the 29 Palms Inn, the City of Twentynine Palms, the Ridgecrest Area Convention & Visitors Bureau, Cactus Mart, Calmada Boutique Hotel, China Ranch Date Farm, and the Lake Havasu Convention & Visitors Bureau.

Culture
,
Travel
,
Today
,
News
steve brown
california
pbs
route 66
arizona
mother road
television
desert travel
road trip
jim conkle
real desert
new mexico
texas
real route 66
tesla
route 66 tour
illinois
missouri
kansas
oklahoma
american road trip